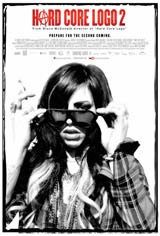 Hard Core Logo 2
Score:
9 / 10
Release Date:
April 13, 2012
Director:
Bruce McDonald
Producer:
Holly Baird, Rob Merilees
Studio:
Alliance Films
Starring:
Julian Richings, Bruce McDonald, Adrien Dorval
Genre:
Drama
Running Time:
85 minutes
invite a friend | write a review | read reviews | Hard Core Logo 2 trailer

Hard Core Logo 2 Synopsis
A sequel to one of the most memorable Canadian films of all time, Hard Core Logo 2 follows Bruce McDonald, the director of the original movie, who finds himself involved with Hard Core Logo once again when a singer he is focusing on claims she is being possessed by the ghost of the band's lead singer, Joe Dick.
Canadian Connection: Filmed in Saskatchewan.
The movie Hard Core Logo 2 is currently not playing anywhere in Canada.