Pulse
Thank you for rating this movie!
Read your review below. Ratings will be added after 24 hours.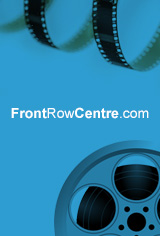 3.11 / 5
Based on 1054 votes and 60 reviews
---
Please rate between 1 to 5 stars
Showing 51 to 60 of 60
August 11, 2006
It was a very interesting movie which could have been better. I saw the trailer for this movie earlier in the summer and thought it looked like a good movie. I thought the idea was very good but it had no story or plot. It also kind of dragged on and finished horrobly. I`m a fan of Wes Craven and usually like his movies but wish I could have seen this one on rental.
August 11, 2006
WEE, IT WAS..........UMMMMMM...........WAS IT SUPPOSED TO BE CAREBEAR-TYPE THING? I MEAN, COMON...
August 11, 2006
OK, I caught a sneak preview of this movie last night, and... it`s about as bad is looks. To be fair, it does have some creepy looking goons and makes you jump maybe once. Unfortunately though, the makers assume that all the viewers will know as little about technology as they do. If you`ve been living under a virtual rock for the last 20 years or so, you MIGHT enjoy it. Otherwise, wait until your local video store is giving away their surplus copies for free to watch it. Oh yeah, and I wouldn`t want to forget about the excess of plot holes and untied ends.
August 11, 2006
it` soooooooooo scary....job well done:)
August 11, 2006
i`ll see it over and over again!
August 11, 2006
The best movie ever!
August 11, 2006
It`s kind of draggy and boring after watching it for about 1/2 hr.
August 11, 2006
I WENT TO SEE A PRE SCREENING LAST NIGHT - NOT SO GREAT. THE MOVIE HAD A FEW "JUMPY" PARTS BUT THATS ABOUT IT. THE STORY LINE ITSELD WAS ALMOST NON EXSISTANT AND THE ENDING WAS TERRIBLE. I GUESS EXPECTED MORE FROM WES CRAVEN :(
August 11, 2006
VERY VERY GOOD
August 11, 2006
The previews looked better and made more sense than the movie itself - which was badly acted with a jumbled plot. I should mention that there was way more laughter in the theatre than screams and the movie was not supposed to be funny - save your money for the rental.