Light It Up
Thank you for rating this movie!
Read your review below. Ratings will be added after 24 hours.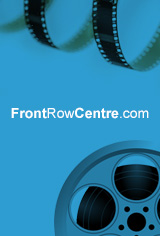 4.55 / 5
Based on 112 votes and 9 reviews
---
Please rate between 1 to 5 stars
Showing 1 to 9 of 9
May 25, 2006
usher is bum & soooooooooooooooooo sssssssssssssssssssssssexy in d film
April 16, 2006
Usher`s looks has nothing to do with the movie. I don`t know why people are rating the film based on Usher. The storyline was good. The movie was good. I recommend watching it. Trust me.. I know movies.
November 19, 2005
even though i did not see the movie i know that it was good. anything that Usher is involved is bound to be good!
April 04, 2005
it was sexy with usher in it usher should be in morec movies he isd just soooo seeeeeeeeexxxxxy
November 22, 2004
as long as sexy usher is involved in a movie if i have to give the movie a rating out of 10 i`ll give it 100
October 27, 2004
I think it looks a good movie and also it must be excellent if usher is in it he is a really good singer/dancer/actor he is a all round favourite for me and my friends.I will see this film because it has a great story line and good characters thanks for reading my comment see ya l8ter
June 16, 2003
Light it up was an awesome movie that palyed on on all emotions. i loved the way the writer of the film made your sympathies switch from character to character. Great actors.....im a big fan of usher so am a lil bias but he was great....everyone played thier part with such passion. All up the film had me in tears. *************************
June 24, 2002
Lit it up was a great movie and i think usher is way hottt
May 09, 2002
I think it is a good movie.I think you all needed to put usher in alot more movies.