Festival Express
Thank you for rating this movie!
Read your review below. Ratings will be added after 24 hours.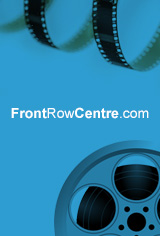 4.18 / 5
Based on 79 votes and 5 reviews
---
Please rate between 1 to 5 stars
Showing 1 to 5 of 5
December 05, 2004
I attended the two day festival in Toronto at CNE Stadium and have held very fond memories of the event since. It was wonderful to see the movie this past week and I can`t wait to get the DVD. I had always wondered what had happened to the film and why it was never released. The film, despite some flaws, is truly wonderful in capturing Joplin, The Band and the Grateful Dead in their prime. The music does stand the test of time even if some of the performers (Joplin, Garcia & Pig Pen of the Dead, and Danko & Manuel from The Band)or marriages (Ian & Sylvia and Delaney & Bonnie)did not. It is most unfortunate there isn`t footage of Traffic, Te
November 24, 2004
It was like the chance to see the best music when the musicians were the best.. i have never had the privilage of seeing the likes of Jerry and the Grateful Dead, Janis Joplin, the Band so freakin` humungus and loud. I have seen the Grateful Dead and the Band in concert but it was the nineties... how could it really be the same? I wish i could have seen it again on the big screen... gratefuly, kimberly
November 05, 2004
My sister just saw the movie in Whitefish, Montana. I would like to see it in South Florida somewhere. Can you tell me where? Miami to West Palm Beach. Thank you
August 26, 2004
This movie is a nostalgic journey for people like me who remember these groups and were there at the concerts; it was delightful. I hope the music still stands up for today`s audience because I thought the music created by Janis, the Dead, the Band, Buddy Guy, et al, was amazing. `They created beautiful music together.` Janis`s rendition of "Cry, Baby" was just incredible and Sylvia`s "CC Ryder" was uniquely soulful.
August 21, 2004
I liked the tunes!! these cats got style