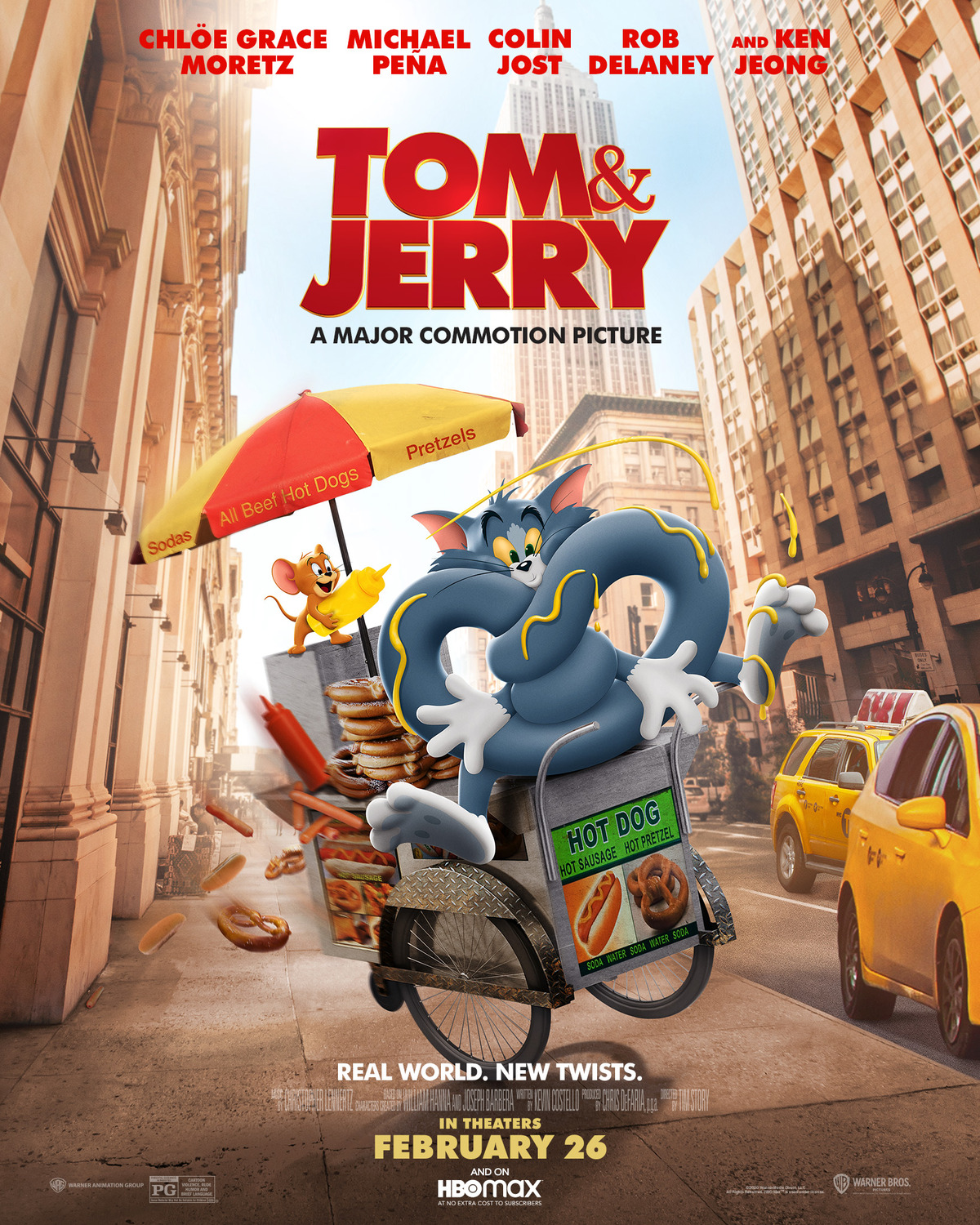 The first brand new family entry of 2021 comfortably took the top spot at the box office as Warner Bros.' Tom & Jerry made its debut. The hybrid live-action and animated film marked the duo's first theatrical appearance since 1992's Tom and Jerry: The Movie, but will aim for a stronger box office performance this time around. Like Warner Bros.' other releases this year, the film is opening in theaters day-and-date alongside their streaming service HBO Max, but the film still performed extremely well with an estimated $13.7 million. Besides Wonder Woman 1984 (which opened in December with $16.4 million), Tom & Jerry is the first film to top $10 million in its opening weekend in the last 10 months, providing a glimmer of hope for the theater industry, which has been hit particularly hard by the pandemic.
After a brief return to the top spot at the weekend box office, DreamWorks Animation's The Croods: A New Age dropped back down to number two. The animated sequel has continued to perform admirably at the box office. Even with a new offering that directly competes with their target audience, The Croods: A New Age still managed to bring in $1.2 million, pushing its 14-week total to $52.4 million domestically.
Warner Bros.' second of three entries in the top five, John Lee Hancock's The Little Things finished the weekend in third place with $925,000. The crime thriller starring Denzel Washington saw a smaller decline from last weekend at just 23 percent, helping bring its 31-day domestic total to a little over $12.9 million. With the film leaving HBO Max on Sunday, The Little Things' box office performance should normalize in the coming weeks.
In fourth place is Warner Bros. and DC's comic book sequel Wonder Woman 1984. The Gal Gadot-led film took in $710,000 at the weekend box office to push its 10-week domestic total to $43.6 million.
Rounding out the top five is Liam Neeson's action thriller The Marksman. The film from Open Road and Briarcliff brought in an even $700,000, bringing its domestic total to $12.3 million. ~Paolo Maquiraya